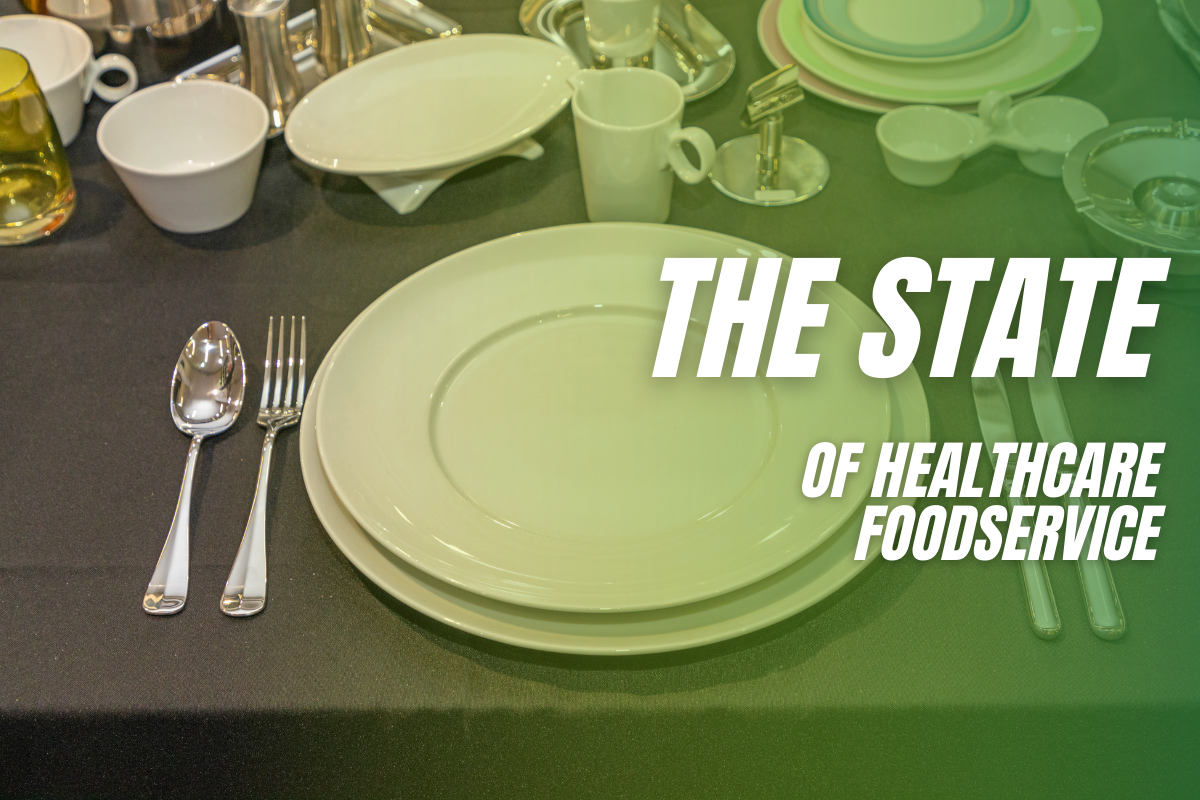 Hospitals in the United States see as many as 36.4 million admissions every year. And for patients and families who spend more than a just few hours in a hospital, chances are they will end up eating at least one meal courtesy of a hospital foodservice operator. In fact, those foodservice operations generate a significant amount of income for a hospital.
Fortunately for those who work in the healthcare foodservice industry, Foodservice Director puts out a Healthcare Census every few years. This report details various aspects of the hospital foodservice sector. The most recent version came out in 2016. This article takes a closer look at four important findings of that census.
Half of All Hospitals Saw Their Patient Meal Count Increase
One of the biggest reveals of the 2016 Health Census was that half of all hospital foodservice operations were feeding a greater number of patients than in the past. Approximately 35% of hospitals were feeding roughly the same amount of patients, while only 15% had seen a decrease in the number of patient meals served.
The regional breakdowns of meal count data remained largely the same, with hospitals in the Northeast serving the greatest number of patients daily, at an average of 362. Southern hospitals, meanwhile, served 282 patients daily, while West coast hospitals served 224, and Midwest hospitals served 161. Across the country, those numbers average out to 237 patients fed daily.
The data also suggested that meal count changes are tied to a certain degree to the annual amount spent on food and beverage purchases. For instance, 83% of hospitals spending $5 million or more per year on food and beverage saw an increase in their patient meal count. At the other end of the spectrum, only 30% of hospitals making less than $200,000 annually saw an increase in their meal count.
Room Service Offerings Continued To Go Up
Nationwide, the 2016 survey found that 48% of hospital foodservice operators offer room service, while 52% do not. The number of hospitals that did offer room service increased slightly from previous years. The important thing to understand here is that larger hospitals are more likely to offer room service.
For instance, among operators with annual purchases of $5 million or greater, 67% offer room service. Operators with annual purchases of less than $200,000, on the other hand, only offered room service 27% of the time. That makes sense when you consider the additional infrastructure and staffing needs required to deliver in-room meals.
Retail Meals Account for More Business Than Patient Meals
A whopping 86% of hospitals offer both patient and retail meals. Nationwide, retail meals account for 60% of the business, with patient meals bringing in the other 40%. That confirms a years-long trend towards more retail meals, as does the fact that 69% of hospitals reported that the retail side of the business had grown over the previous two years.
Once again, those numbers differed somewhat depending on the size of the hospital. Generally speaking, larger operations saw greater increases in their retail business. Moving forward, most hospitals predicted that their greatest area of growth would come via lunchtime sales.
Menus are Gradually Becoming More Progressive
Hospitals are increasingly introducing menu changes, often as the result of information gathered through HCAHPS surveys. In the West, key trends include a greater embrace of gluten-free and organic, locally sourced, and global cuisine options. The Northeast has seen shifts toward gluten-free, vegan, and vegetarian meals. In the Midwest, the emphasis has been primarily on moving towards local sourcing and scratch cooking, while in the South vegan options have seen a significant increase.
Alluserv Has You Covered
We have compiled a list of product solutions to consider for healthcare foodservice in the age of COVID-19. With industry leading lead times and the ability to modify anything to fit your specific needs, Lakeside and Alluserv are your partners in healthcare foodservice solutions.