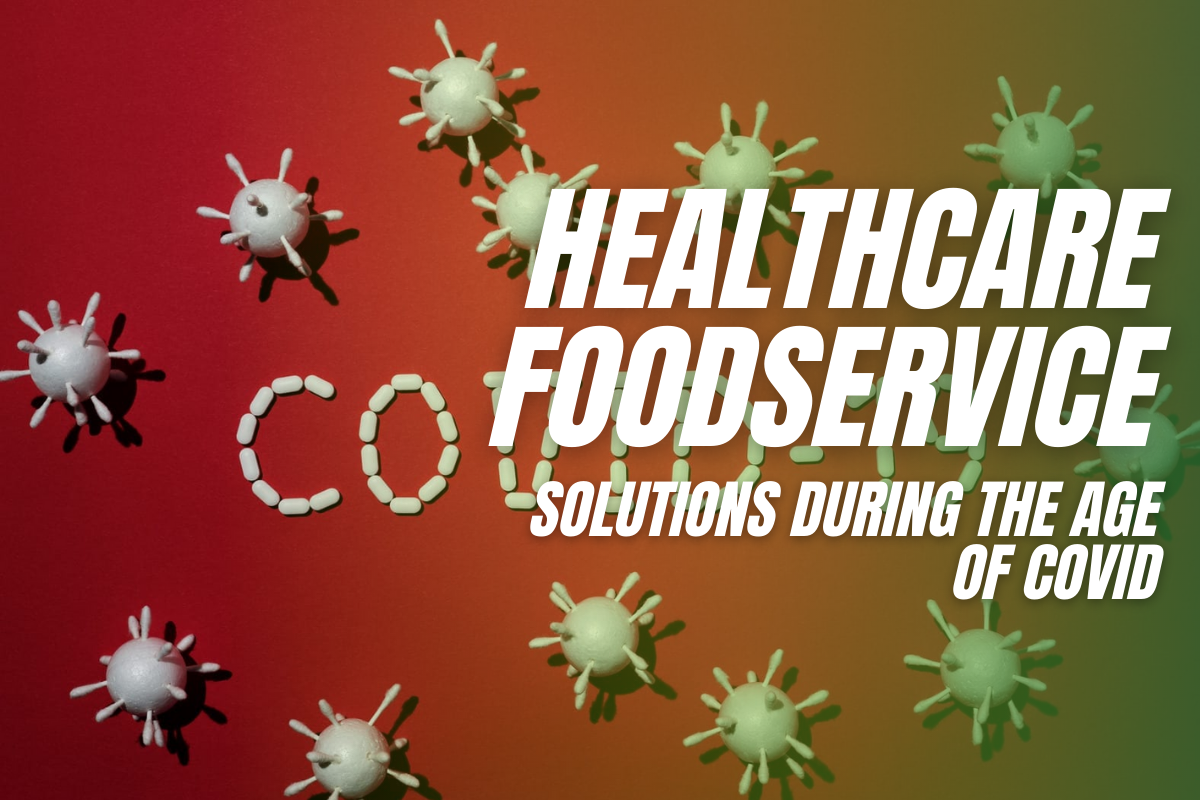 Healthcare foodservice operations are multifaceted and complex. When you think about the different types of service required, it's easy to understand why foodservice equipment needs to be dynamic, durable, and versatile in order to achieve operational objectives. When you consider the coronavirus and resulting COVID-19, those operations are even more complex.
In general, there are two types of operations, and within those operations, there are two types of service. There are additions, for sure, but as a rule of thumb, healthcare foodservice falls in either inpatient or out-patient applications. Within those applications, it's either in-room dining for patients or residents, along with outside-the-room dining for medical staff and guests.
Let's take a quick look at how COVID is impacting these distinct areas of healthcare foodservice.
SENIOR CARE & LONG TERM COMMUNITIES
As we look at inpatient care in the age of COVID, one of the hardest-hit segments of healthcare is, without a doubt, senior care and long term communities. This is due, in large part, because of age and compromising health conditions of residents.
Serving meals has largely gone directly to the residents' rooms, as congregating in a dining room is much too dangerous for these populations. This, in turn, puts quality in jeopardy. Food must obviously be delivered safely, but the more time that elapses between the back-of-the-house and the bedside, the greater the chances food will lose heat, retain too much moisture, or even become unsafe.
There can be many solutions to these challenges. First is ensuring that plate warmers on the line are working properly and plates are the right temps. Plates should be between 140-190 degrees coming out of the warmer. Consider a laser thermometer to do spot checks on the top, middle, and bottom plates to confirm best results. Next is getting the food plated and covered as soon as possible and into a tray cart for delivery. Timers used in conjunction with a line up of tray carts are a great way to be sure meals aren't plated and in the kitchen too long.
If the community is not using trays, consider a mobile steam table that goes door-to-door. This allows residents to choose exactly what they want and get hot food plated up right in front of them. Don't forget to have a hydration cart or other way to serve dry goods on hand as well.
HOSPITALS
Like senior care and long term communities, hospitals must also provide foodservice for inpatient applications. In this case, though, patients are often amidst serious health conditions that make the success of a foodservice operation dependent on the health of the patient. Of course, the inverse is true, as well.
In the age of COVID, making sure meals arrive at patient rooms while reducing the risk of potential exposure is critical. Sanitizing dinnerware and flatware to recommended standards is critical, and changing ordering practices can help minimize person-to-person risks. Like in senior care communities, hospitals can also adapt phone ordering as a way of eliminating potential exposure risks.
In hospitals, staff and patient guests must also be part of the foodservice equation. What are some of the ways to minimize risk to these groups? In many cases, buffet-service cafeterias are a primary source of service. Retrofit them to become more staff-service instead of self-serve. Provide ample spacing and prevent overcrowding with signs and barriers. And in dining areas, space tables to sufficient distances.
WHAT'S GOOD FOR HEALTHCARE FOODSERVICE IS GOOD FOR OUR HEALTH
It's clear that food can have great impacts on our health and well-being. That's never truer than in the facilities and communities where health is typically the main reason for being there. In order to get well, we need to consider foodservice solutions that promote wellness. And in the age of COVID, that means minimizing invisible risks we never thought possible in the ways we're experiencing them today. That being said, there are equipment solutions and processes that can help.