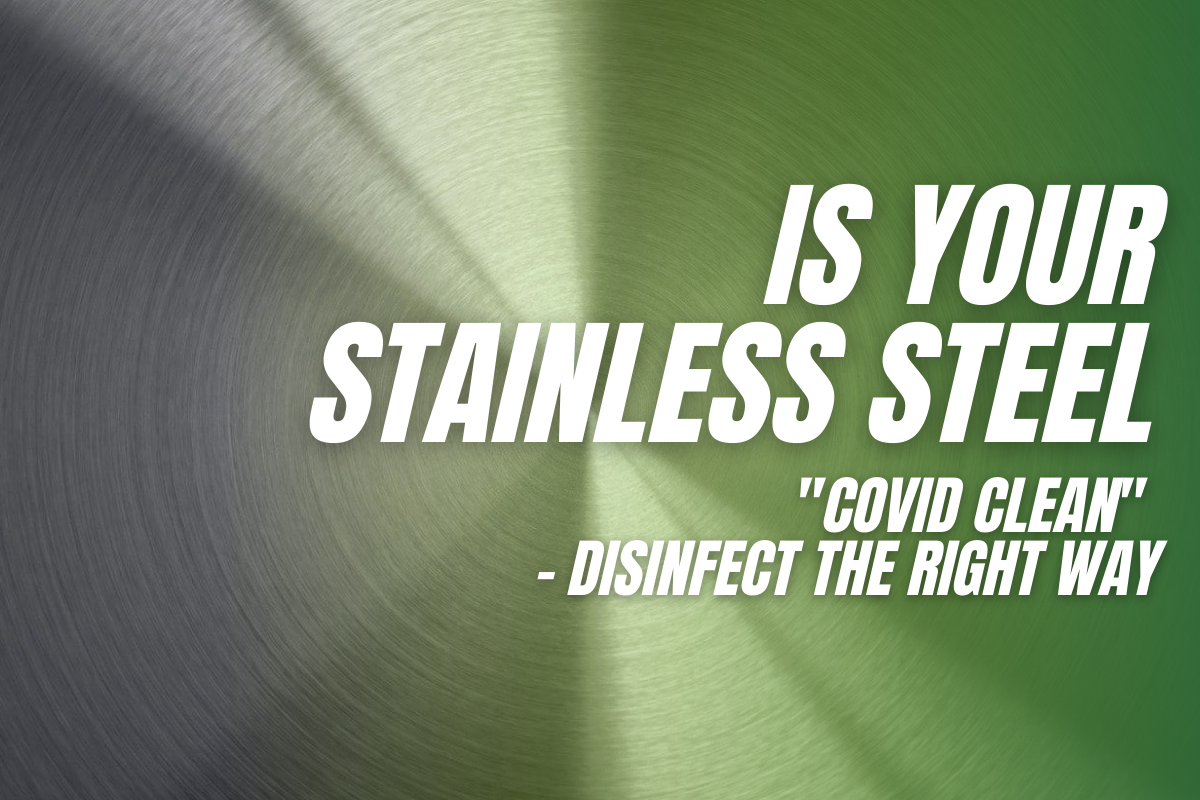 Traditionally, stainless steel has been one of the most widely-used materials in commercial kitchens. And there's a reason for that.
Stainless steel is actually made up of several different types of materials, and each one of those ingredients has it's own set of benefits. Iron is strong, and as a result, makes up about 75 percent of all stainless steel. It's corrosive, though, so chromium is used. In order for something to be called "stainless" steel, it has to contain at least 11 percent chromium. Carbon is used to add strength. Copper is a great conductor, manganese will bind steel alloys together, and nickel is used to add luster.
As you can see, stainless steel isn't just steel. Yes, there are even different grades with different combinations of the mixtures above, but in today's foodservice environment, whether it's in a restaurant or even in a hospital, stainless steel is effective because it's easy to clean. You just have to know how.
CHOOSE A DISINFECTANT
Studies have shown the coronavirus can remain on stainless steel surfaces for up to three days. This means operators should choose cleaners that aren't just safe for foodservice environments, but they should also eliminate any potential remnants of the virus. Bleach is generally not used on stainless steel, especially in foodservice operations, so other types of disinfectants like sprays or wipes should be considered.
USE THE RIGHT TOOLS AND PROCESSES
When cleaning, it's important to adhere to a strict set of guidelines and processes in order to maintain consistent results. Make sure brushes, sponges, wipes, and sprays are all handy, and use Personal Protective Equipment (PPE) such as gloves, gowns, masks, and shields if necessary. In terms of how you clean stainless steel, always rub in the direction of the grain in order to maximize the effectiveness of your cleaning efforts.
Want more? We have even more great foodservice recommendations for COVID  Solutions in a special guide.