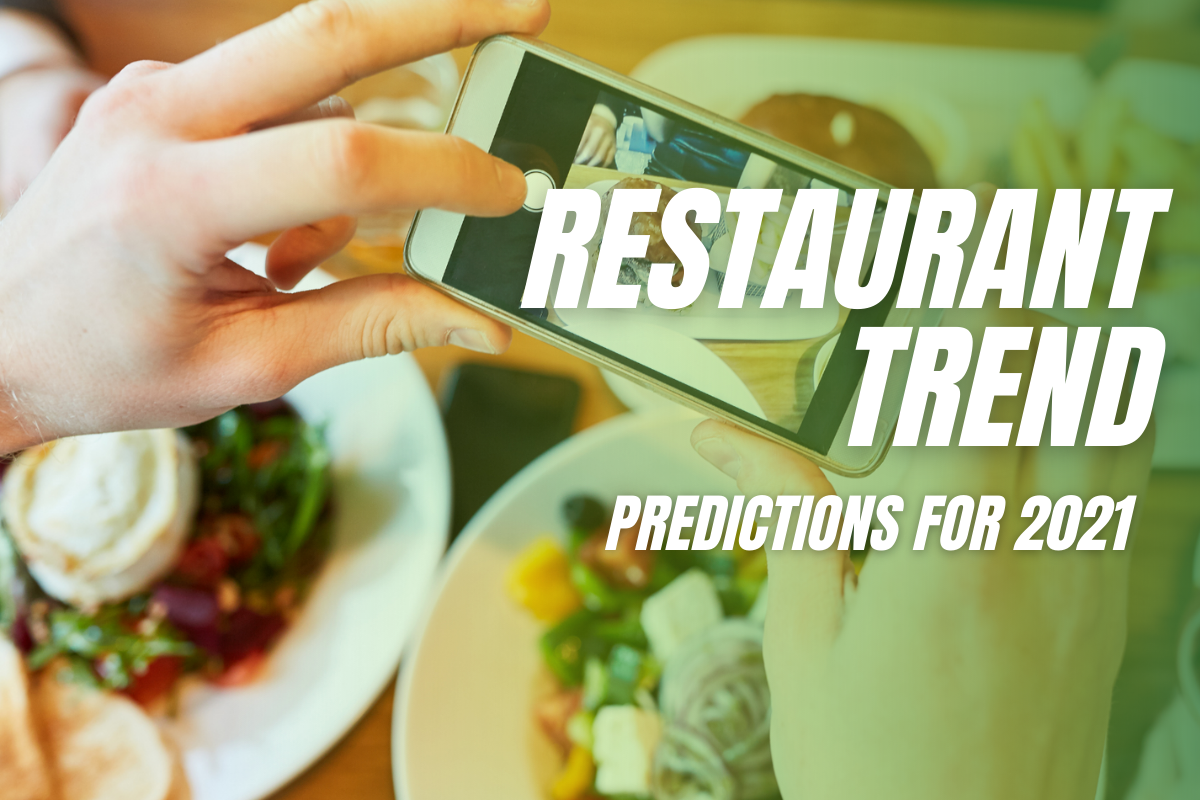 As we venture into the new decade, the market for food is making some pretty drastic changes.
Make sure your New Year's resolutions include more than expanding your menu. From new recipes to the biggest of trends, everyone is looking for ways to improve the customer experience, and here are a few of our predictions to look out for in the New Year.
1. Transparency
People want to know what's in their food, how it's made, and if it's good for them. Throughout 2021, consumers will want restaurants to expand on transparency when it comes to how guests are spending their money. This can mean build-your-own options, front-of-the-house theater kitchens, sourcing listed on menus, and much more. Either way, today's consumers, especially those Millennials and Gen Zers, are looking for information about what they're eating.
2. Home-Meal Kits
Those subscription meal kits that have been taking over in 2020 will continue to be all the craze as we embrace 2021. Their easily accessible content can make grocery shopping unnecessary, and they give you the chance to try new recipes without making too much to eat. Consumers love that each kit measures the needed ingredients and allows you to cut back on the preparation time it takes to make a delicious dish. Most of the subscriptions offer organic or meat-free choices, leaning into that healthier diet movement.
3. Green Growth
Healthy eating is the new trend, and it's taking over by storm. More people are growing cautious over the things they put in their bodies, requesting more plant-based meals and actually changing their diets. You can expect green vegetables to be the 2021 craze, as well as a continuation of plant-based meat options. Another perk is that focusing on greens is more eco-friendly and sustainable, which is another draw for younger demographics.
4. Take-Out and Delivery
As technology makes access to delivery easier, it's efficient in allowing consumers to continue their busy schedules without having to sit down in a restaurant to eat. More people are dropping by to pick up orders or simply requesting somebody to deliver them through various apps. Restaurants will be pushed to cater to those consumers more frequently in the upcoming year, and they will need to expand on their menu and carry-out options for those orders that leave their location. This will take thought, foresight, and the equipment and staff to deliver quality.
5. Fermented Drinks
Kombucha has been flying off the shelves since it appeared on many people's radar due to a meme on social media. Upon discovering it, it's created and remained a trend due to the health benefits that come with drinking it, especially in communities that are more health-conscious to begin with. We anticipate this trend to continue growing, though, even into cities or certain parts of the country that have had limited exposure to soft drink alternatives like kombucha. Here's to the 'booch!
6. Strange and Out There
While trends are exciting, more operations are getting bold when it comes to growing their business and gaining attention. The 2021 year will bring more eye-catching menu items and ideas that are a little wild in comparison to the typical plain burger or salad. To make sure these items are crave-worthy, you'll notice they're only offered for a limited time. This is a great play on marketing and pushes hungry customers to want to try the newest item before it's gone forever.