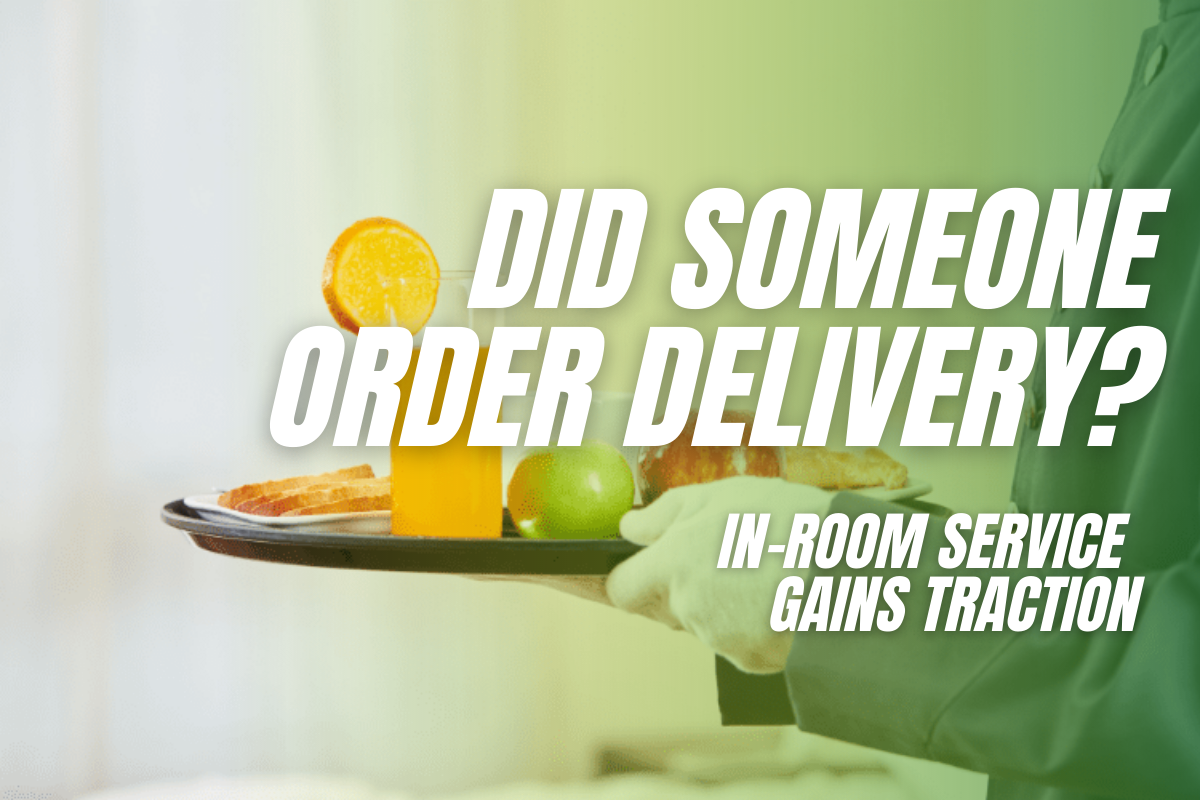 In-Room Service Gains Traction Amongst Hospitals & Care Facilities Across The Country
The limitations and closures of gathering points in hospitals due to COVID-19 have impacted in-room service. However, special attention to in-room service was gaining traction well before the pandemic began. Doctors have always said food can be more than fuel for your body, and with the right nutrients, it can help in the healing process too. Some hospitals are using that concept, as well as patient experience, to change the stereotypes of hospital food for the better and improve patient satisfaction.  Let's take a look at three healthcare facilities in particular that have started to take a more hospitality-inspired approach to in-room service.
UCLA HEALTH SYSTEM
Open 6:45 a.m. until 7:30 p.m., UCLA offers a restaurant ordering system where the kitchen cooks meals on-demand with menus updated to physician requested, plant-based meals with protein optional additions. Regularly scheduled tray service is still available to neuropsychiatry patients, which is why UCLA's kitchen is separated into two sections to cater to both types of services.
Keeping in mind there is a 90-minute window between mealtimes, UCLA staff alternates between making and sending 25 trays to 1 unit in neuropsychiatric care and cooking and delivering room service tickets. This staggered approach has eliminated many challenges associated with offering both services.
Room service at UCLA is promised to arrive within 45 minutes but averages 28 minutes. What's their secret? Food lifts.
Each floor has a dedicated cart with a timer for seven minutes. The cart is wheeled into the lift,  sent up to its designated floor, and the patient is immediately notified. To ensure quality, the cart enters into a pantry where hot and cold additions are added just before being taken to the patient, and the meal is delivered with food and drinks at the correct temperatures.
JOHNS HOPKINS HEALTH SYSTEM
John Hopkins offers Hotel-style, on-demand room service to their patients. They name this style of service the Johns Hopkins At Your Request program. Doctors realized there was a lot of food waste when they had patients ordering the day before, resulting in many being unavailable to receive their meals.
The John Hopkins At You Request program gives patients the flexibility to order their meals anytime between 6:30 a.m. and 6:30 p.m. and receive it within 60 minutes. To better accommodate nutritional diets prescribed to patients, John Hopkins also provides a nutritional department to help assist in meal decisions. Their diverse menu options are a significant factor in the success of the program.
The freedom to choose between traditional hospital foods like meatloaf and upscale items like salmon makes the patient feel satisfied with their meal experience, even when they don't order the extravagant items. In fact, the majority stick with the traditional items, while the occasional upscale orders bring comfort to patients and family members who need it.
ST. JUDE CHILDREN'S HOSPITAL
St. Jude's primary focus is on young patients and their families. Patients aren't limited to in-hospital care, as many of their outpatients go through treatment at nearby housing sponsored by St. Jude and receive their customized meals there. They use a Combi Oven to deliver quality food within expectations of 30 – 45 minutes. As for their future plans for servie? They're expected to upgrade their systems to TV-operated ordering services and explore newer cooking technologies. Nonetheless, their specialty is in the services they provide.
Considering the age of their patients, their happiness is a priority. The chef often greets patients with a hug and smile, with meals that are fully specialized to encourage the patient to eat and heal. So much so, that patients have even gone to the kitchen to teach the chefs how to make their food!