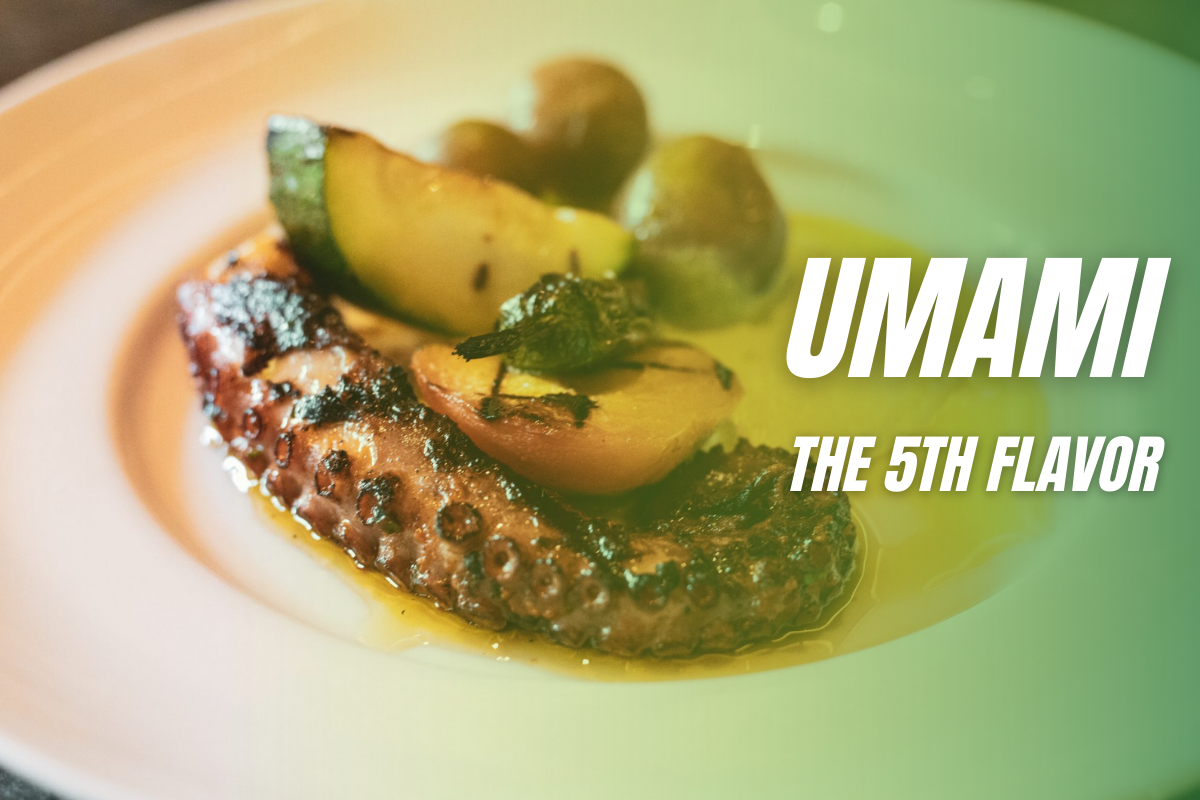 Umami Saves The Taste (Buds): Elevating Food Flavor
Imagine you're out to eat, about to be served. You know the food is ready when you smell the aroma from a few feet away. When it arrives to the table, your mouth begins to water at the sight of the dish you've been looking forward to. You take a bite, but it tastes bland. This can be rather disappointing if you have been anticipating a delicious meal. This is your senses at work. We use senses such as sight, hearing, smell, touch and taste to make judgments about the food we eat. We eat with our eyes first, smell second and taste last. Taste is the most influential in determining our enjoyment of a food. You might be familiar with the basic tastes like sweet, sour, salty and bitter, but we have an additional taste, also known as Umami.
Umami is a savory taste imparted by glutamate, found in dishes like meat, fish, vegetables and dairy products. The goal of Umami is to bring out the natural flavors in food and ultimately, enhance the flavoring of the food. Increasing the use of Umami in dishes could:
Introduce new ingredients to food – The primary role of Umami is to make food more flavorful, but it also changes how our dishes are prepared. Umami can be used on its own or in conjunction with other flavors and foods, which opens up new ideas on traditional recipes.
Increase food acceptability and consumption – When a food tastes good, we normally want to eat more of it. This is especially important when trying to increase intake of foods like fruits and vegetables. Umami can influence the perceptions of these foods in dishes and increase their overall acceptance on the plate.
Reduce food waste – On the contrary, we naturally leave more food on the plate when we don't like it. This can add to the pile of food wasted on a daily basis. Umami has the potential to reduce food waste by increasing the desirability of the dish. 
Enhance overall customer experience – One of the most common objectives of a foodservice operation is to give the customer the best experience possible. If the food tastes good, there is higher customer satisfaction. This increases the chances might even recommend and rave about the food!
Try a simple taste test with your team. Add Umami to a portion of soup and one without. We have experienced this test and the difference was significant as adding Umami gave the broth a savory feel, without interfering with the texture or the presentation of it. Umami's usage can have a huge impact on how your patients and customers enjoy their food. You may be surprised on the impact on the enjoyment of future dining experiences too, especially in those who have compromised or diminished taste buds due to illnesses or aging. Umami can give these populations better eating and tasting experiences thus, better consumption and nutrition.