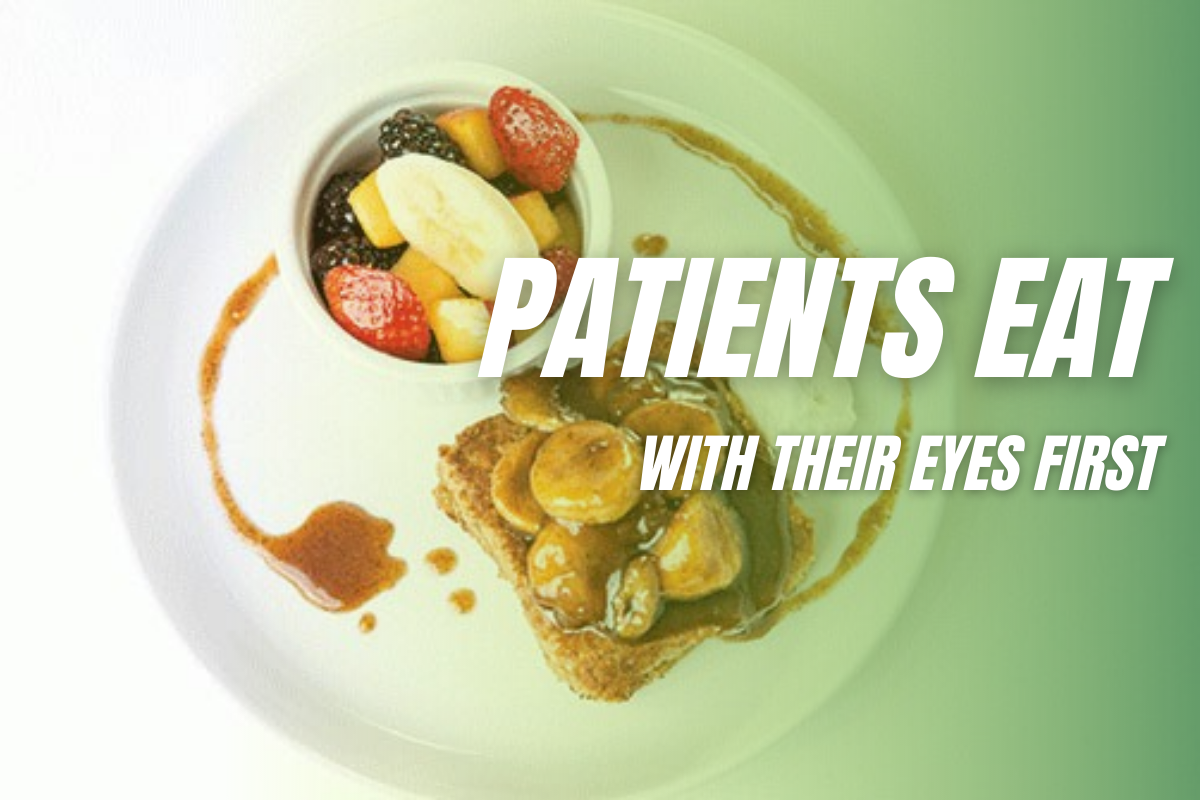 How a food looks tell the patient a lot about the food and the foodservice team accountability and experience. People use the way a food looks to judge the food for freshness and quality. When the food is visually appealing to a patient, you accomplish your mission of providing nourishment for the recovery and healing of your patients.
COLOR, SHAPE, SIZE AND POSITION OF FOOD MATTERS IN VISUAL APPEAL
COLOR: The most impactful eye appeal
Break up the colors
Enhance the colors
Make it "glisten"
Keep the colors natural
SHAPE: Ingredients
Vary the cuts of ingredients
Add textures to the dish
STYLE: Arranging ingredients, plating
Traditional – The Y style of plating
Modern plating
Simplicity
Aroma Strategies:
Include variety
Add flavor to comfort food
Herbs add color, taste and smell
Cooking techniques can enhance aroma and experience
Be aware of visual placement on the tray, temperature awareness, less is more, easy to handle and maneuver on tray space
For more on this topic, click here to watch Alluserv's last webinar!