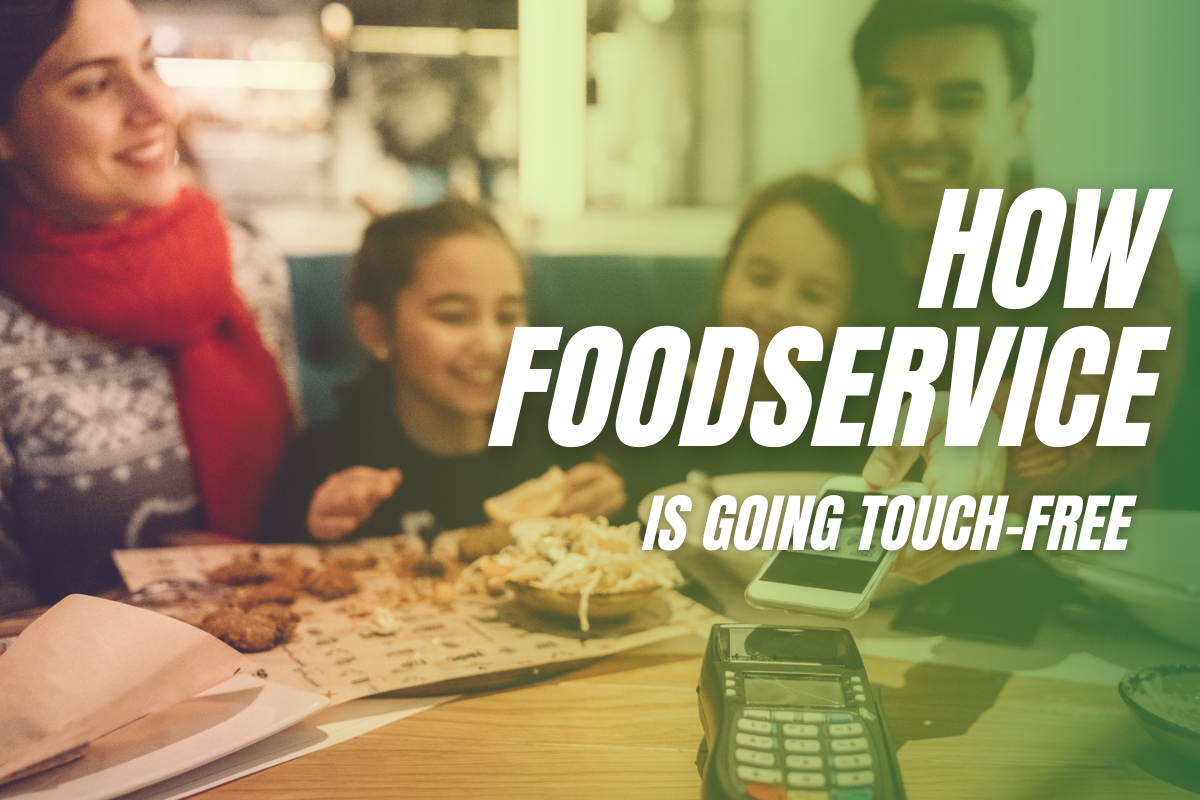 One thing we all know for certain is that the current COVID-19 pandemic has altered the way we look at foodservice and the restaurant industry. What many don't know, though, is that 76 percent of consumers say it's changed how they look at public behavior forever. This means many of the pivots and transitions we saw in 2020 are likely to still exist in 2022 and beyond.
One important pivot in food and beverage was the shift toward low-contact and touch-free dining. According to Modern Restaurant Management, 38 percent of people say they're worried about touching things others have touched, while 28 percent say being near other people makes them nervous. Add them up, and it translates to low-engagement transactions creating consumer confidence.
So how exactly are foodservice operations and restaurants going touch-free?
ORDERING
It all starts with the ability to order, and thanks to mobile apps and online ordering systems, it's getting easier and easier to navigate menus, make selections, and place orders. Even for in-person dining, reducing touch points can be important, and scanning QR codes to reveal menus is a great way to reduce the number of things a customer has to touch.
PAYMENT
This goes hand-in-hand with ordering, and most mobile ordering applications also include the ability to pay and add gratuity, as well. With technologies like Apply Pay, in-person diners can often just scan their phones to pay by credit card, which also reduces the number of things restaurant staff members have to touch.
PICK-UP
Pick-up is often the point in the transaction when the diner encounters restaurant staff or even other customers. This means it's critically important to make sure everything is smooth and efficient. Counters need to be sanitized between customers, and technologies like pick-up lockers that can be open with mobile phones further enhance the touch-free concept. When customers pick up foods, this is also the time when they might pick up utensils and condiments. Touch-free carts and serving stations can help mitigate any potential dangers
TOUCH-FREE WILL ONLY CONTINUE.
Unfortunately, we're not out of the woods yet, and even when we are, we suspect there will be a greater emphasis on sanitation, safety, and low-touch environments. There will still be customers who only want to push open the door. That's it.
Lakeside can help you assemble the needed equipment for a touch-free foodservice operation.
Alluserv offers various COVID-19 product solutions. Let us help you find the best way to offer low-contact and touch-free dining.