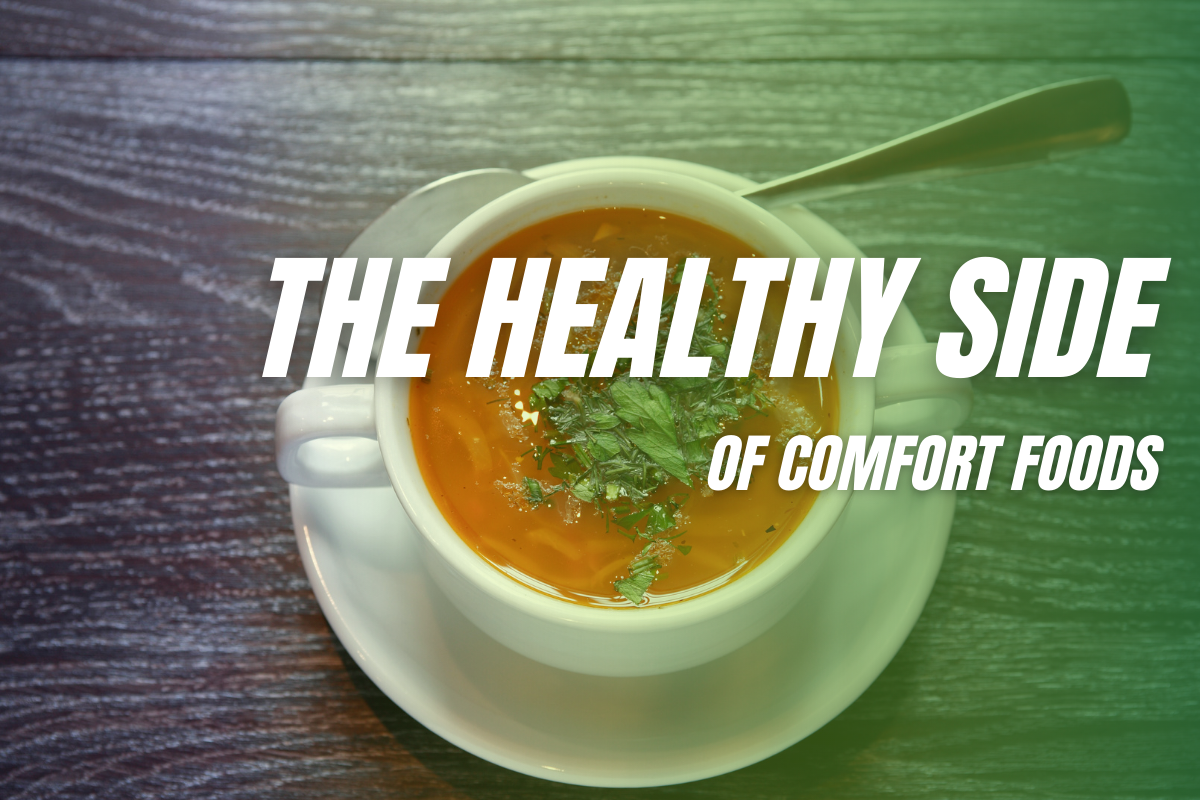 For patients in a hospital or healthcare facility, food is one of the only things they can control. Healthcare foodservice facilities can create a comforting environment for patients based around food.
With the cooler months ahead and temperatures dropping, it's natural for patients to crave foods that hit close to home. Comfort foods promote warmth and familiarity, but the downside is that they are usually high in calories and fat. There's a healthy side to comfort food, and we're here to give your healthcare foodservice facility some new ideas so that patients can still enjoy their favorite foods.
Instead of completely changing foods to something unfamiliar, healthcare foodservice facilities can "makeover" patients' favorite recipes so the foods remain familiar to patients. Comfort makeovers include multiple recipe tweaks like using meats and cheeses lower in fat, shrinking portion sizes, and adding vegetables and fruits.
Southwestern Vermont Medical Center's foodservice operation (link: www.foodservicedirector.com/menu-development/creating-healthier-menus/articles/comfort-s-healthy-side) had to rethink a customer favorite: cheesy, crispy quesadillas. The original recipe was high in fat and calories, so the foodservice operation needed to trim down the popular snack. The team first shrank the tortilla from 10 inches to six, which decreased all of the fillings like low-fat mozzarella and shredded chicken. Plus, there was also less avocado and low-fat sour cream piled on top. The new quesadilla now comes in at 330 calories and 17 grams of fat, while the old, larger version had 880 calories and 43 grams of fat. This is a great example of a healthcare foodservice operation decreasing portion size and using meats and cheese that are lower in fat.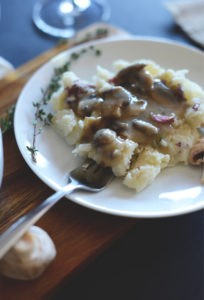 Another popular comfort food for patients in healthcare facilities is mashed potatoes. Instead of using whole milk and topping the mashed potatoes with thick gravy, the University of Rochester has a healthy version of this crowd favorite. The mashed potatoes are dairy-free and come with low-fat gravy made from mushroom broth, miso paste and cornstarch. This is a prime example of adding vegetables to a class recipe to make it healthier for patients.
Healthcare foodservice facilities can also lighten up classic comforting desserts like fudge brownies, cookies and cinnamon buns. For instance, try making this recipe for black bean brownies. That's right – this recipe from the Food Network (www.foodnetwork.com/recipes/melissa-darabian/black-bean-brownies-recipe.html) uses black beans to create even fudgier brownies. It's easy to add fruits and vegetables to these desserts without sacrificing texture and flavor.

What are some comfort foods that your healthcare foodservice facility is providing, and how can you make them healthier? Comment and let us know some of your ideas.