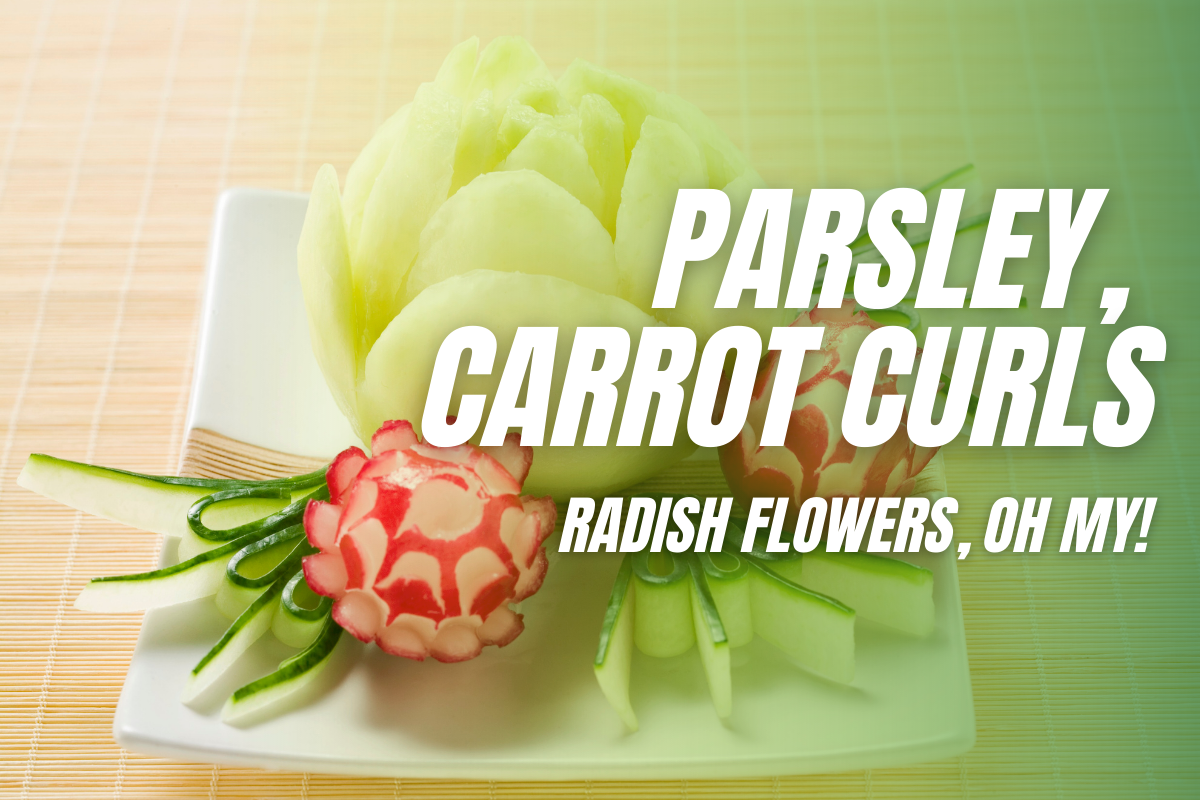 A garnish is an item or substance used as a decoration or embellishment accompanying a prepared food dish or drink. In many cases, it may give added or contrasting flavor or texture. Some garnishes are selected mainly to augment the visual impact of the plate, while others are selected specifically for the flavor they may impart This is in contrast to a condiment, a prepared sauce added to another food item primarily for its flavor. A food item which is served with garnish may be described as being Garni, the French term for 'garnished.' Many garnishes in the past were not intended to be eaten but today is a different culinary playground.
---
I went to some of the foodservice culinarian leaders and asked them these questions:
Can the food be the garnish?
Or are traditional garnishes still mode of operation?
What does a garnish do for the experience?
Here are their insights:
"In my opinion food should be the garnish in its own edible form. The old form of garnishes are out of trend. You might say, Elvis Parsley is no longer king or has left the restaurant! I prefer to see the plate like an artist palate. For example, a beet carpaccio with fanned out sliced beets with a dollop of goat cheese is eye catching and makes the food more appealing. Customers eat with their eyes and this is precisely why you see so many customers taking food selfies. The top restaurateurs understand "the art of food is from their palate to your palate."
---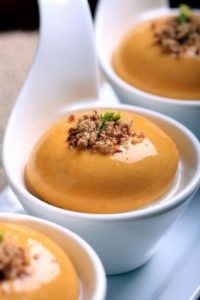 "Food garnishes in their traditional forms are edible, however does a person dining actually eat a piece of parsley on a prepared dish? Not to say that they can't but most don't eat the garnish as it hasn't been appealing or appetizing. If the garnish becomes part of the dish and is the right component of the dish it can enhance the flavor or texture profile when consumed with the dish. For example, I make a braised boneless beef short ribs sliders with garnish of caramelized onions. It can be actually the best dining experiences are when the garnish becomes part of the embellishment of a dish to enhance the customers palate."
---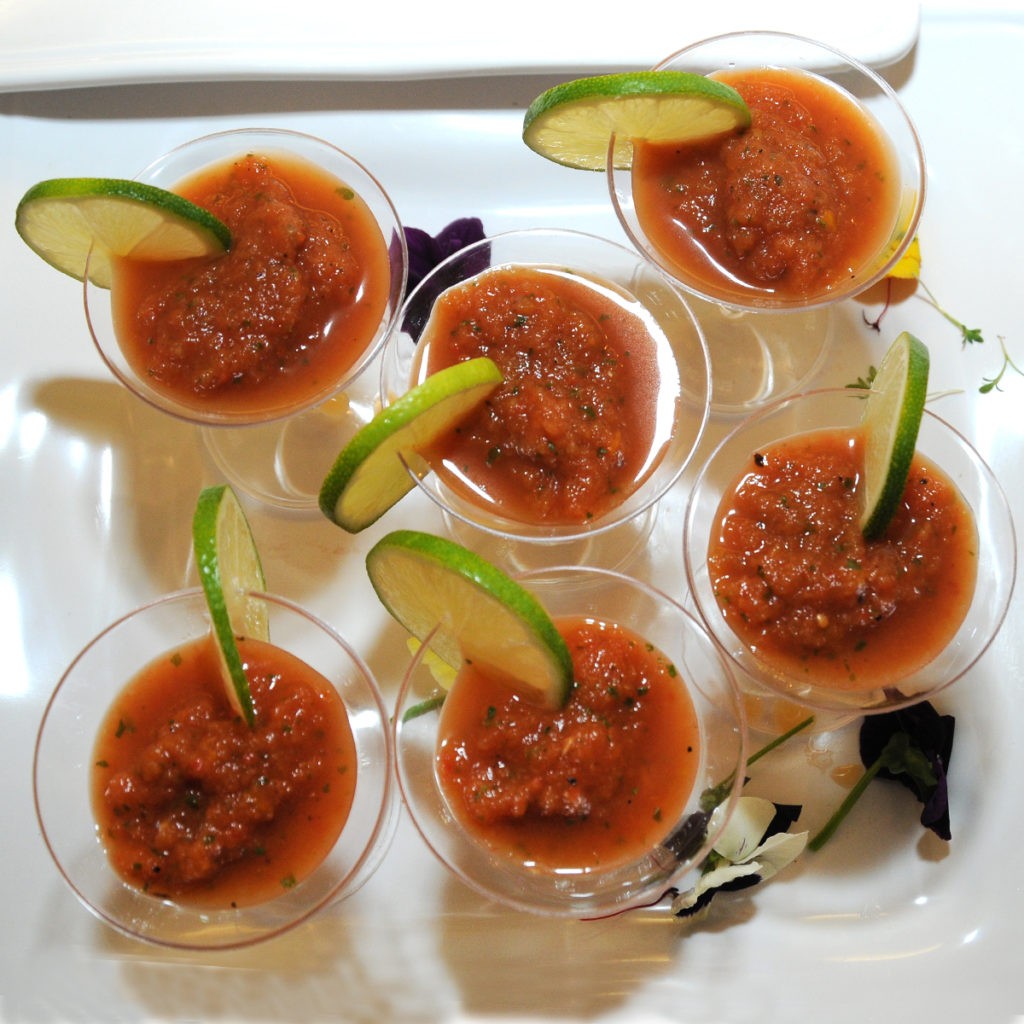 An herb's blossom tastes like the herb itself. So, thyme blossoms are subtly thyme-flavored; arugula blossoms taste like arugula, with a hint of honeysuckle. In season, look for blossoming herbs at the farmers' market — or in the vegetable garden. Notice how an ordinary bunch of rosemary or sage is flecked with delicate, perfumed flowers.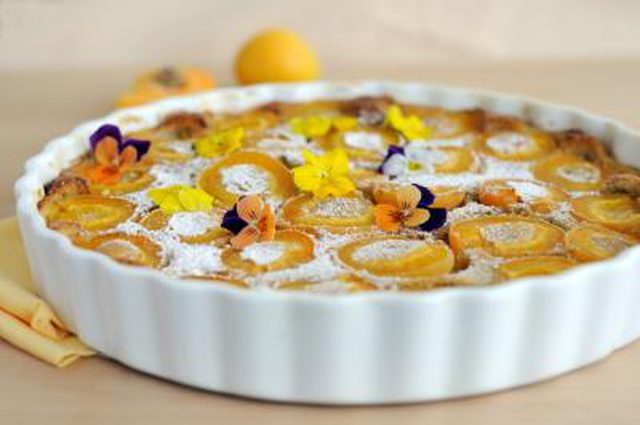 Of course, there are other beautiful edible flowers to consider, like calendula and nasturtium and borage and marigold, ready to sprinkle, like fairy dust, as a garnish, or to make your food even more colorful.
---
Today's culinary playground is fierce as foodservice venues and chefs try to compete with each other for dining clients and loyalty.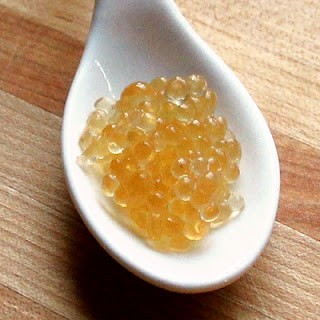 Variety and purpose of garnishes are being reimagined. It needs to become an important component of sustainability as in the past, the garnish in a traditional sense was added as eye appeal then discarded by the customer and not consumed. Waste!! However, if a chef creates a garnish that can be consumed and enhances the customer dining experience, the garnish becomes that add flavor or texture that separates recipes from competitors' recipes. See pictures slideshow of other ideas to incorporate into your flavor, taste and sight experience. Use your imagination and reach beyond. We eat with our eyes and if it looks and tastes better we can get better nutrition too!
Written by Marsha Diamond, MA, RDN